The Singleplayer modification for Unreal Tournament by Team Vortex
January 2000 - May 2002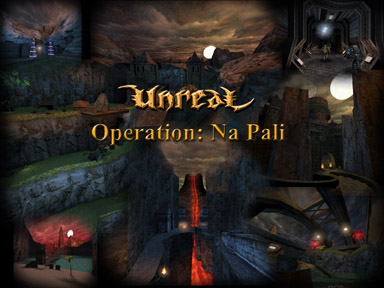 Download and Requirements

Download ONP version 1.20 AND the 1.30 patch over in the Download section.



Quickstart

After you installed Oldskool and OperationNaPali umod, you just start Unreal Tournament as usual.

1. Enable Oldskool over the Mod Menu like this




2. After this you have to configure Oldskool. The Oldskool configuration menu is under options.




3. The important settings are under Keys. The rest is self-explanatory...




4. After you enabled Oldskool you find a new option in the Game Menu called Start New Single Player Game. Click on it.




5. In the Single Player Menu you have to choose Operation: NaPali!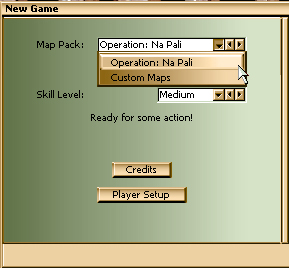 6. Choose your difficulty! (default is medium)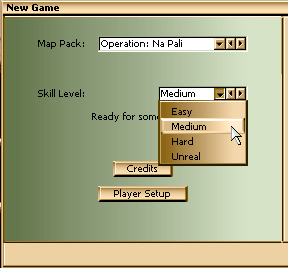 7. After you pressed the Start button you will see this menu. You can chose if you want to start ONP immediately or if you want to play the Tutorial Map first. We recommend to play the Tutorial first, to make yourself familiar with the gameplay changes ONP has to Unreal!